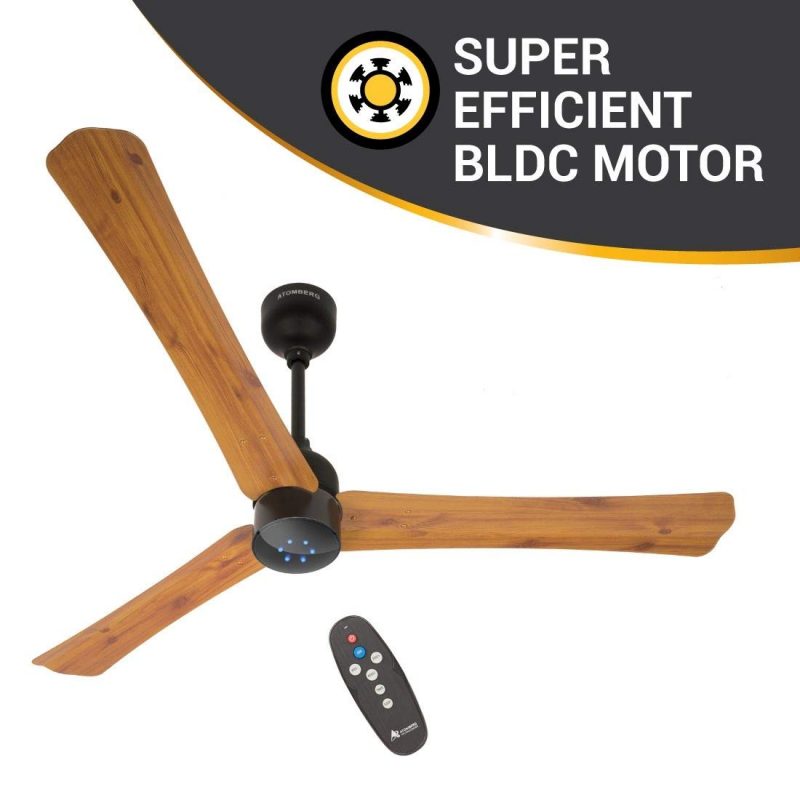 Fan consumes the major share of energy consumption in a commercial building, BLDC fan consumes less power and 50 to 60% of energy can be saved compared to conventional fans. Maximum power consumption is 32 W.
These fans will reduce the installation capacity of UPS / solar PV system

Easy speed control using smart remote or Regulator (Regulator not included with product)

TIMER features to auto switch off the fan

SLEEP mode that reduces the speed after set hours and saves energy

Super energy efficient BLDC Motor

Highest service value (air delivery/watt)

Runs 3 times longer on inverter resulting longer battery life

No heating of fan even after long hours of runtime resulting in extra-long life

Consistent performance even at low voltage and power fluctuation

3-year warranty. NIN ENERGY is associated with Atomberg Technologies for distributing the Energy Efficient fans anywhere in India.
| Model No | NEIPL_09_EEF |
| --- | --- |
| Category | CONSULTING |
| Keywords | BLDC, ENERGY EFFICIENT FAN, ATOMBERG FAN, GORILLA, EFFICIO, RENEISA |
| Price | ₹2,850 |